*Originally published on Her Campus Western Ontario*
For a long time now, I've been keeping a secret. It's embarrassing, shameful and sometimes full on krazy. Yes, krazy, as in with a k, as in I, Hannah Lee, am krazy obsessed with the Kardashians.
My obsession is something I've been struggling with privately for some time now. I've unfollowed Kim and her various sisters more times than I can count, I've abstained from watching my collection of PVR'd episodes both old and new. I've picked up magazines with them on the kover only to force myself to put them down, but let's be honest there's no escaping the Kardashians. They've officially taken over.
You can't go anywhere without seeing the Kardashians, or Kar-Jenners. Kendall is on every single runway, the internet is saturated by Kim (she ain't breaking the internet y'all she is the internet), and even Kylie is now on the faces of people all over the world (thanks Lip kits by Kylie xo).
AND I HATE IT AND LOVE IT SO MUCH.
Most people, myself included, usually rationalize their Kar-Jenner obsession by comparing it to a car crash, so horrible you can't look away. However, horrible is the wrong word I think. I would more say, their lives have become a spectacle, a walking-talking, never-ending free show that fascinates us and disgusts us to the point where even the most academic of us can't look away.
We're entranced by the money, the flash, the red-soled pumps, and crazy outfits, the exclusiveness of belonging to the Kar-Jenner Klan, being part of their Klique. How you basically have to be blood relative or banging a member of the family to get Kylie Lip Kit ™ or a pair of Yeezy's which btw cost MINIMUM 1k. Like what????
But spectacle aside, when it comes to Kar-Jenner obsessions, why am I and so many others so ashamed???
It might be that the Kar-Jenner's aren't exactly Klassy….
They're pretty kruel…
(You all have got to stop calling each other sluts and whores. It just makes it ok for guys to call you sluts and whores. -Miss Norbury)
They aren't really Koherent…
Or you know…Konsiderate….
(as my dad would say…no hitting Kim)
You can't say they aren't Kreative though
Or very well Konnected.
Or not Kurious…
They're even Kind of relatable!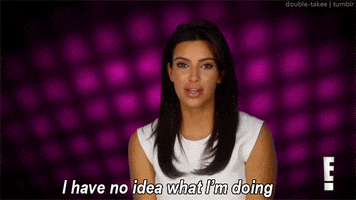 But mostly… they're just Krazy. And pretty Self-Kentered… But I guess the Kuteness usually makes up for it.
Anyway, I hope you enjoyed this Kollection of Kardashians, and know now that you're not the only one obsessed with the Kar-Jenner empire, and DEFINITELY not the only one ashamed but obsessed. In the words of the Kreator of all things Kardashian –
And remember! Enjoy the spectacle, but don't spend a kazillion dollars on all things Kar-Jenner, you do need to eat and pay rent and stuff…